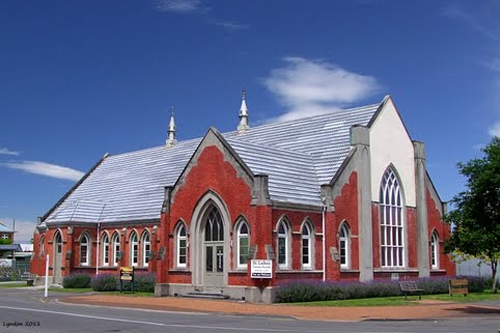 Communication 6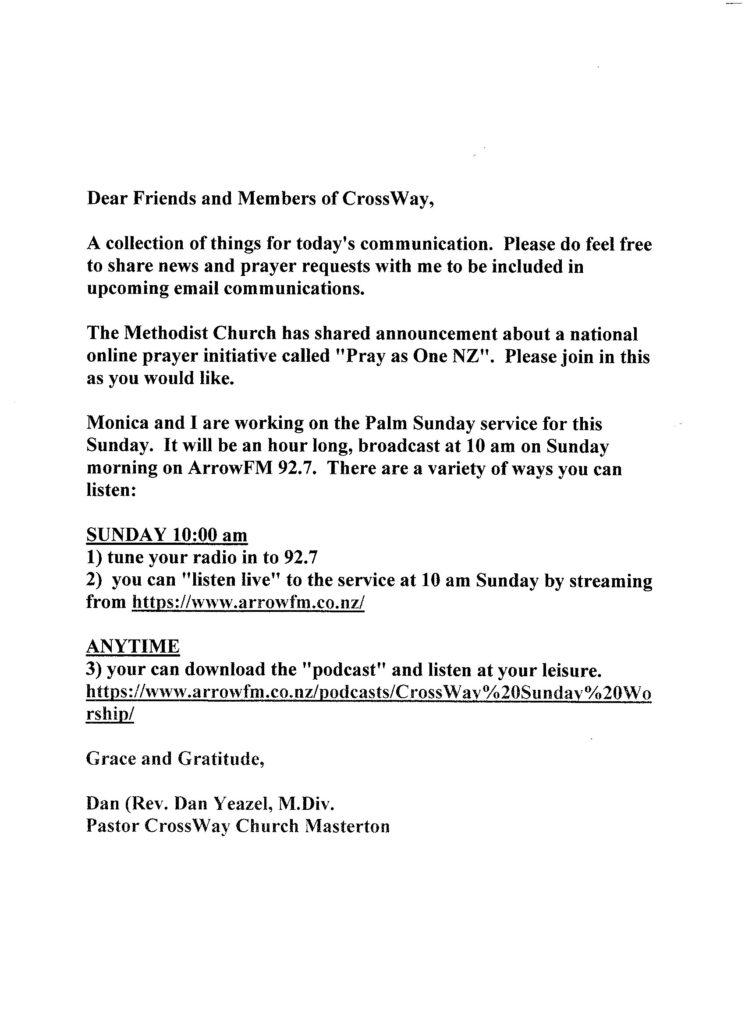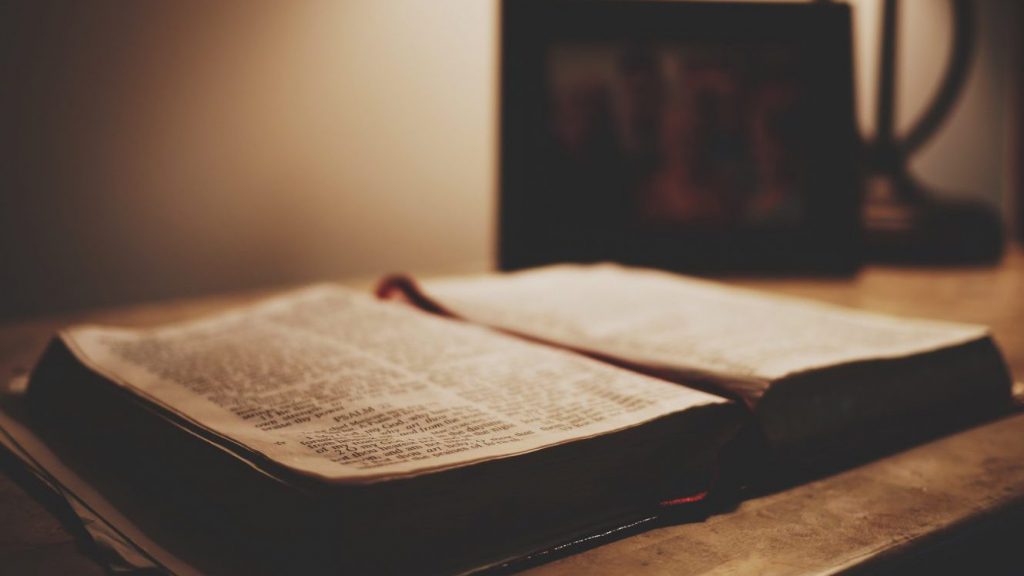 Due to technical sound difficulties on the 5 January 2020 we have printed the sermon given by Richard Anderson: THE WISE MEN VISIT.
Sunday 21st October at 7.00pm at St Matthews Church, Masterton. A special choral evensong complete with choir and candles. Celebrating Wairarapa Health Services. The offering at the service will be donated to the Wairarapa Chaplaincy.
Wednesday 24th October 12.45 – 1.30pm. CPR (Cuppa, Prayer, Revive) in the Fellowship lounge, Totara Street Centre. Bring lunch. All welcome.
Tuesday 13th November. Final afternoon for Women's Fellowship this year. An afternoon tea is being held at Dish. $10 per person. Contacts are: Dorothy Hodge, Audrey Fleury or Margaret Lennox if you are wishing to attend.
Rev. Bobby Kusilifu is available on Monday and Wednesday mornings at the Totara Street Centre Office and at the Queen Street Centre Office on Tuesday and Thursday mornings.
From the Newspaper: In the Church it is possible you will hear 'The Call of God.' However it is unlikely he will call on your mobile – thank you for turning it off. If you want to talk to God choose and enter a quiet place and talk to him. If you want to see him, send him a text whilst you are driving.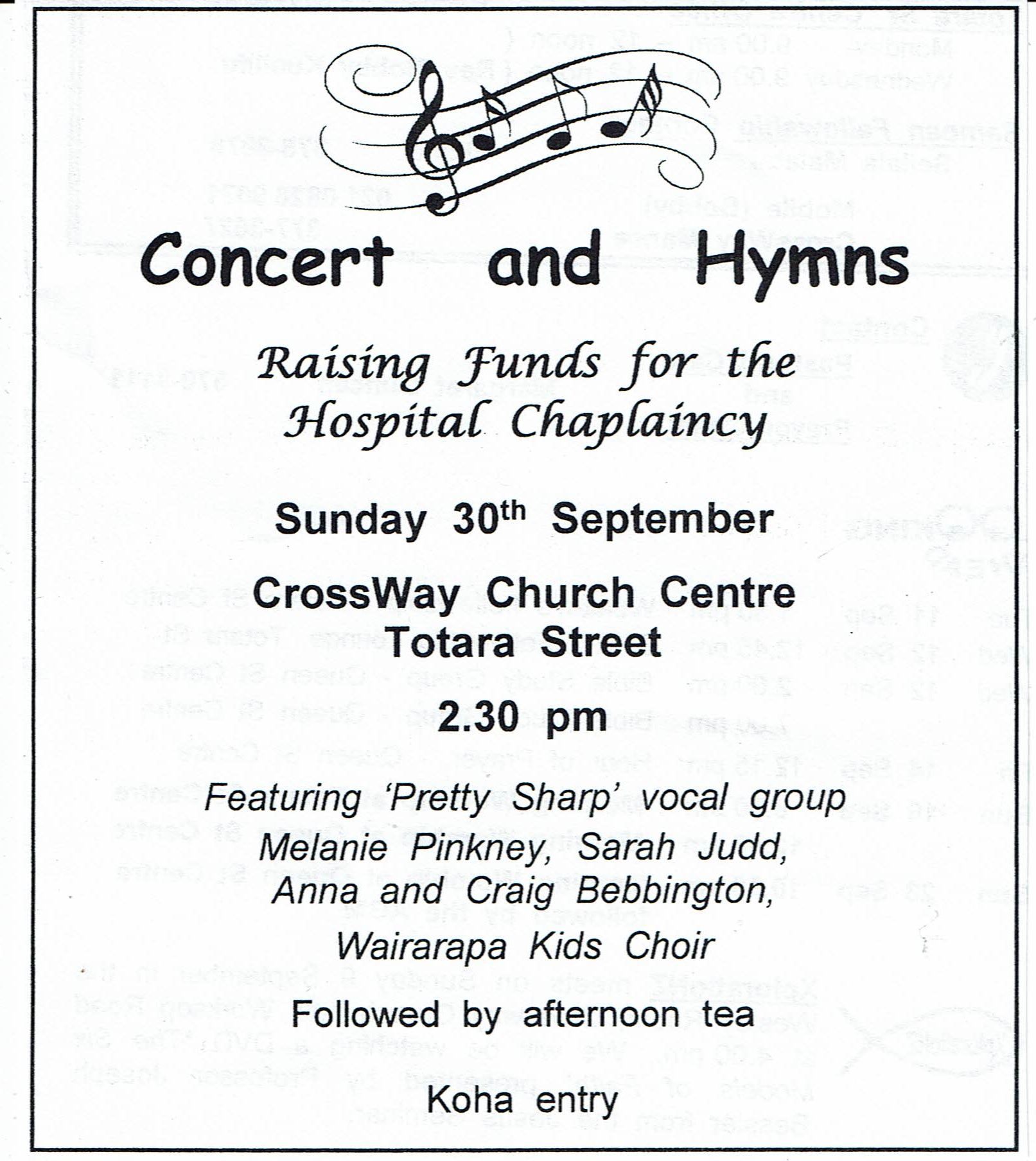 Mark your calendar! On Saturday 4th August there will be a CrossWay Church Parish Pot-Luck dinner in the Queen Street Centre hall commencing at 5.30 p.m.
Tuesday 1st May 2.00 pm Pastoral Care Meeting at Totara Street Centre.
Wednesday 2nd May 12.15 pm CPR (Cuppa, Prayer, Restoration) at Totara Street Centre. All welcome.
Friday 4th May 12.15 pm Hour of Prayer at Queen Street Centre. Come for all or part of the time.
Sunday 6th May 10.00 am Combined Communion Service at Queen Street Centre.
Tuesday 8th May 1.30 pm Women's Fellowship meets in the Drummond Room at Totara Street Centre.
Sunday 13th May 10.00 am Combined Service at Queen Street Centre for Home and Family Sunday.
Food Bank Request: The Food Bank require Margarine containers and Egg cartons. Please put them in the food baskets at the Church.
On Sunday 29th April CrossWay Church Masterton will hold a combined Cafe Style Service commencing at 10.00 am in the Queen Street Centre hall. It will be a thanksgiving service based upon the Good Samaritan Experience. Come along and enjoy a relaxed style of service and share your 'Good Samaritan' experience – be it good or bad. A non-perishable food item for the Child Care Centre would be appreciated. There will be a Koha towards the Hospital Chaplaincy.
Sunday 15th April at the Samoan Language Service at Noon the Rev Utuau'u Pupulu, new Minister from Wellington will be preaching.
Sunday 29th April at the Noon Samoan language Service the Rev Paulo Leli from Auckland will be preaching. Lunch in the hall will follow this service.