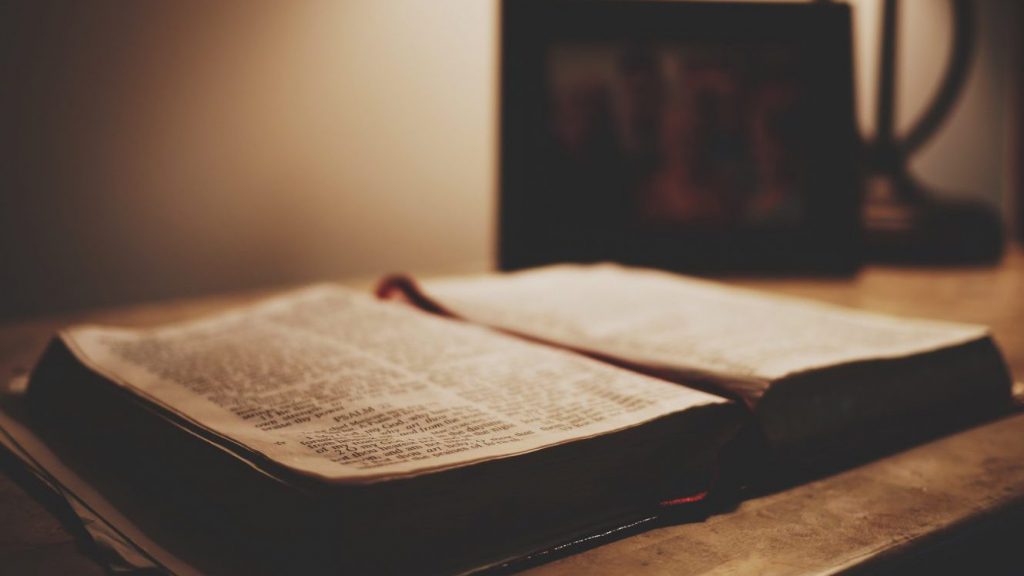 Due to technical sound difficulties on the 5 January 2020 we have printed the sermon given by Richard Anderson: THE WISE MEN VISIT.
Sunday 9th December: 10am. at Queen Street Centre for morning Worship and Noon for Samoan Language Service.
Sunday 16th September: 10am at Queen Street Centre for morning worship and Noon for Samoan Language Service.
Sunday 16th December: 7pm at Rangitumau Church for Carols and lessons.
Monday 24th December: 7pm at Totara Street Centre for Christmas Eve Carols and Lessons.
Tuesday 25th December: 9am at Queen Street Centre for Christmas Day Service.
Sunday 30th December: 10am at Queen Street Hall for Cafe Service.
Monday 31st December: 11pm at Queen Street for Watch-night Service.
Sunday 6th January: 10am at Queen Street Centre for Combined Communion Service.
Sunday 13th January: 10am at Queen Street Centre for morning Worship. Samoan Language Service at Noon.
We would like everyone to at least attend one session to learn about ALPHA or to be prepared to lead an ALPHA group.
Please pick a date/time and make every effort to be there. Here are the dates:
Thursday 8th November. 7 pm – 8pm (There will be coffee & dessert)
Saturday 10th November. 12 noon – 1 pm (There will be soups and rolls)
Wednesday 14th November. 2.30 pm – 3.30 pm. (There will be afternoon tea)
Friday 16th November, 10.30 am – 11.30 am (There will be morning tea)
Sunday 21st October at 7.00pm at St Matthews Church, Masterton. A special choral evensong complete with choir and candles. Celebrating Wairarapa Health Services. The offering at the service will be donated to the Wairarapa Chaplaincy.
Wednesday 24th October 12.45 – 1.30pm. CPR (Cuppa, Prayer, Revive) in the Fellowship lounge, Totara Street Centre. Bring lunch. All welcome.
Tuesday 13th November. Final afternoon for Women's Fellowship this year. An afternoon tea is being held at Dish. $10 per person. Contacts are: Dorothy Hodge, Audrey Fleury or Margaret Lennox if you are wishing to attend.
Rev. Bobby Kusilifu is available on Monday and Wednesday mornings at the Totara Street Centre Office and at the Queen Street Centre Office on Tuesday and Thursday mornings.
From the Newspaper: In the Church it is possible you will hear 'The Call of God.' However it is unlikely he will call on your mobile – thank you for turning it off. If you want to talk to God choose and enter a quiet place and talk to him. If you want to see him, send him a text whilst you are driving.
White Sunday will be celebrated on Sunday 14th October. Following the service there will be a Special Morning Tea.
The Fair Day Fund runs from 9th September until 4th November. The idea for this fund is that you donate the equivalent dollar amount to that which you would spend at a Church Fair. Alternatively you can donate the equivalent of winning lotto if you wish.
A big thank you to all who contributed to the Hospital Chaplaincy Concert last Sunday afternoon. A total of $1,161.60 was raised. Well done.
Movie Fundraiser for MFESC (Childcare) A Star is Born – Regent Theatre Thursday 18th October 7.15pm. Tickets $20 (incl wine and nibbles) available from B W O'Brien, 138 Dixon Street or from MFESC.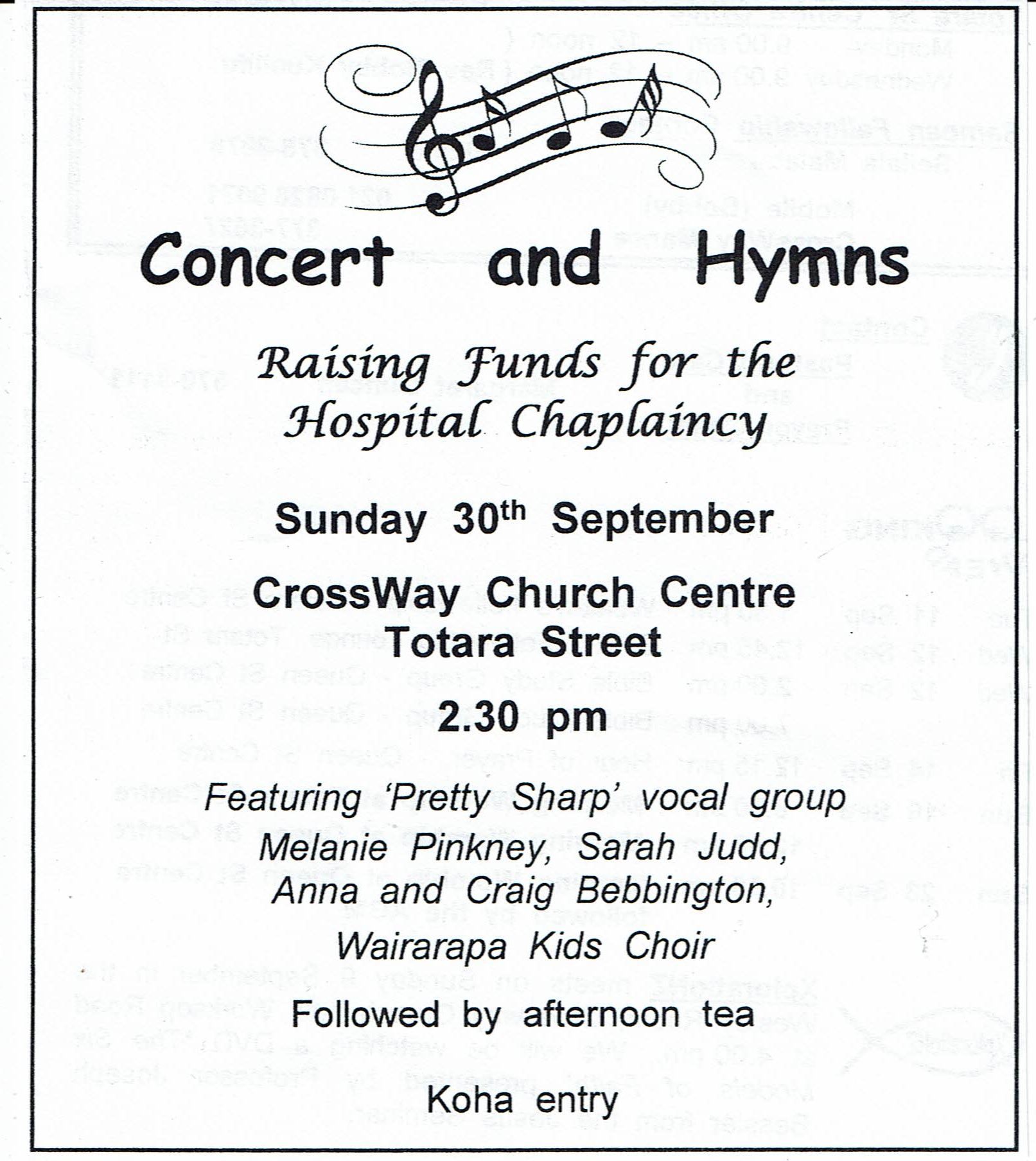 During the Joint Communion Service on Sunday 2nd September a special Congregational Meeting will be held to vote on the matters shown below.
Vote One: Rev Bobby Kusilifu on 2nd June 2018 has completed his original Contract of 5 years Ministry with our Parish. The regulations of our Partner Churches require us to enter into a new Contract for continued full time Ministry. Following the Presbyterian Ministry Review, Parish Council has called this Special Congregational meeting to vote on our preference of the following options – Presbytery has the final say.
1. "That we will invite the Rev Bobby Kusilifu to complete one more year as our Minister and finish on the 2nd June 2019."
2. "That we will invite Rev Bobby Kusilifu to take up another 2 year term as our Minister and finish on 2nd June 2020."
Vote 2: Presbyterian Central Mission Catalyst Rev Susan Blaikie, with a group of Parish and Congregational members have produced two booklets:
1. 'WHO WE ARE' Which outlines what we're about at CrossWay Church. It answers what we most value and what is our focus. In summary, an overview of our unique shape or DNA.
2. "OUR MISSION PLAN' This book briefly outlines what we will focus on from 2018-2020. It outlines what our people and resources will be dedicated to in response to our Mission.
"MAKING CHRIST VISIBLE IN OUR COMMUNITY" as a Missional Church.
Having distributed the booklets, discussed them in "Cafe Church" on 29th July 2018 and more widely amongst ourselves, you are all invited to express your willingness to adopt the Mission Plan and support the recommended action plan, as we endeavour to become a Missional Church in Masterton.
Friday 27th July: Hour of Power 12.15pm – 1.15pm at Queen Street Centre. Regular 1 hour of prayer seeking guidance for our Parish. Come for all or part of the time.
Saturday 4th August: Parish Pot Luck Dinner in the Queen Street Centre Hall commencing at 5.30pm. You should attend a time of Food, Fellowship, Family and Fun.
Mingle Mart Request: We are looking for some more volunteers to staff the Mingle Mart. Our hours are 9.30am – 11.45am Monday to Friday. The staff work in pairs. If you would like to be involved in this Outreach please contact Marion on 379-6519 or leave your name and telephone number at the Queen Street Office.
Help! Is someone available to assist with in the Queen Street Office on a Wednesday 9.30am – 11.30am. Please contact Judith on 378-2778.
CrossWay Church's new email address is: enquiries@crosswaychurchmasterton.org.nz
Prayer Chain Contact: As Kay and Bruce have stepped down from this position, we are looking for a new Co-ordinator. If you feel this is something you would like to do please contact Margaret at 370-8111. Thank you Kay and Bruce for all the work you have put in.
Mark your calendar! On Saturday 4th August there will be a CrossWay Church Parish Pot-Luck dinner in the Queen Street Centre hall commencing at 5.30 p.m.